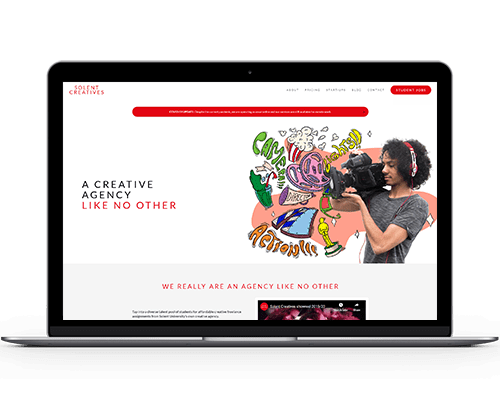 Solent Creatives
Solent Creatives are an agency that put students in touch with companies requiring creative work such as Photography, Graphic Design, Modelling, and Web Development.
The website allows students to register their interest for jobs and offers them the ability to apply for them directly. it also allows companies to view standard pricing and get in touch with Solent Creatives.
Galexia maintains the site providing updates, backups, and security monitoring, as well as developing new features and creating new pages.