Search Engine Optimisation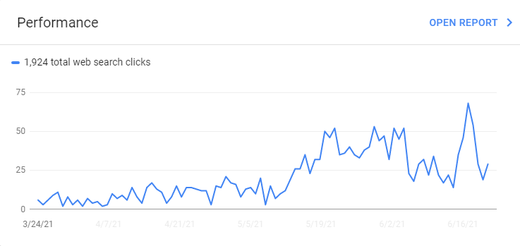 Your website is your online store-front. Unfortunately, you can't attract customers by having a pretty shop window that they see whilst walking down the street. You have to rank highly in Search Engine Results Pages (SERPs). Only then will people find your website and learn more about you. We can help with getting you higher up in the SERPs, thus increasing traffic to your site, and potential revenue.
SEO

Starter

£200/month

Advanced

£300/month

GDPR Compliant Analytics Set Up

Analytics are an important tool in improving website performance. By nature, they track users, we'll help set the tool up in a legal and ethical way.

Google Search Console Set Up

Another important tool to monitor performance of your website in Google's SERPs.

Bing Webmaster Tools Set Up

Another important tool to monitor performance of your website in Bing's SERPs.

Pages/Posts/Products title & description optimisation

We'll analyse the text on your page and change the format to suit your targetted keywords.

Up to 10
Up to 25 (with images)
Targetted Keywords

These are the keywords that you are targetting your website to rank for in the SERPs.

Up to 10
Up to 25
Keyword Monitoring

This is the number of keywords we'll monitor so that you can make an informed decision on your targetted keywords.

Up to 25
Up to 100
Advice on new content structure and purpose in relation to goals

We'll advise on a content strategy to get you higher up in the SERPs. Content is key in the modern era of SEO and planning when you publish new content can have a positive effect on your ranking position.

Google My Business and Bing Places for Business monitoring and optimisation

Both of these tools allow your company to be listed on maps, and have a card on the SERPs.

1 High Quality ~750 word blog post
In-Depth Monthly SEO Report covering site performance, site health, and competitor analysis

You need a tangible way to manage your Return On Investment which is why we'll send you a report at the end of each month detailing the work carried out and the performance of your SEO strategy.

Technical SEO

WordPress Maintenance Plan
Schema.org markup

Schemar.org markup is a recognised notation format to help computers read and understand your content. It can help to create Rich Snippets in Google.

Meta Tags

Meta Tags are a recognised way of allowing computers to understand your content and display it in a better way. One such way is having custom images on links to your website posted on Facebook.

Search Engine Friendly Sitemap Creation

A Sitemap is a list of all of your websites pages/posts/products that Search Engines can scan to index your website quicker.

Robots.txt Creation

A robots.txt file tells Search Engine's what pages should and shouldn't be indexed. Disallowing certain pages such as those behind login screens can help Search Engines to focus on more important content on your site.

Link structure

The format of your links greatly influences how Search Engines index your site. As a crawler goes through your site it will follow or not follow links to other pages.

URL Format

Search Engines prefer dashes to spaces, HTTPS to HTTP and a www. subdomain may cause duplicate content.

Website Redirects

As you update content on your site, pages may be deleted or changed, but you still want any links to those pages going to the right place.

Mobile/Responsive Site Optimisation

Over 50% of web traffic is mobile, so it's important to have a mobile responsive site. As part of the SEO package we will make minor updates for you, however, it may be neccessary to have a completely revamped site.

Fix crawlabilty issues as identified in Google Search Console

Google Search Console occasionally picks up various errors on your website, most of which can be fixed quickly and easily.

basic
all
Technical fault finding & resolution in relation to SEO

We will fix various website issues if they are directly impacting your website's position in the SERPs.

basic
all
Free SEO Audit
If you're struggling to know where to start on your SEO journey, why not sign up for our free SEO Health Check. Just fill in your name, email address, and website, and we'll get back to you with a personalised action plan for you and your business.